---
Im Moment geht dir Grippe rum und jeder scheint krank zu sein. Deswegen gibt es für Familie und Freunde ein kleines "Gute Besserungs-Paket" in tollen knalligen Farben.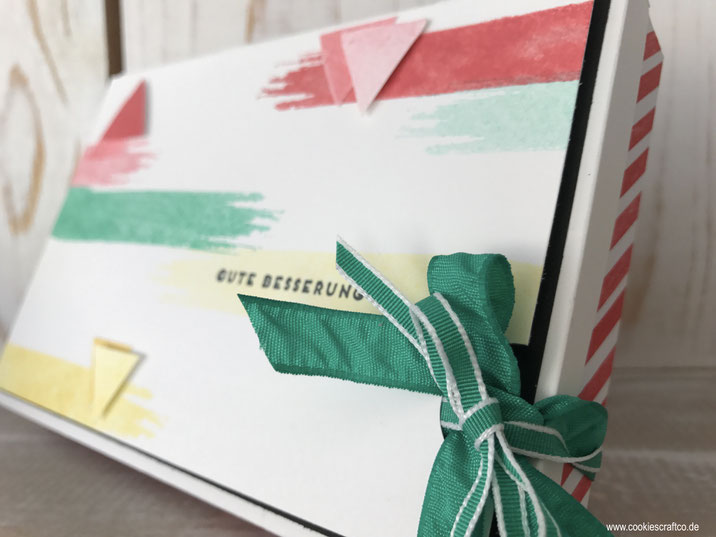 At the moment everyone seems to be sick. That is why there is a small "Get well soon" package for my family and friends in great bright colors.
Das Global Design Project-Team gestaltet jede Woche Karten, Verpackungen etc. zu einem bestimmten Thema wie Farbkombination oder Sketch. 
Every week, the Global Design Project team creates cards, boxes, etc. on a specific theme such as a color combination or a sketch.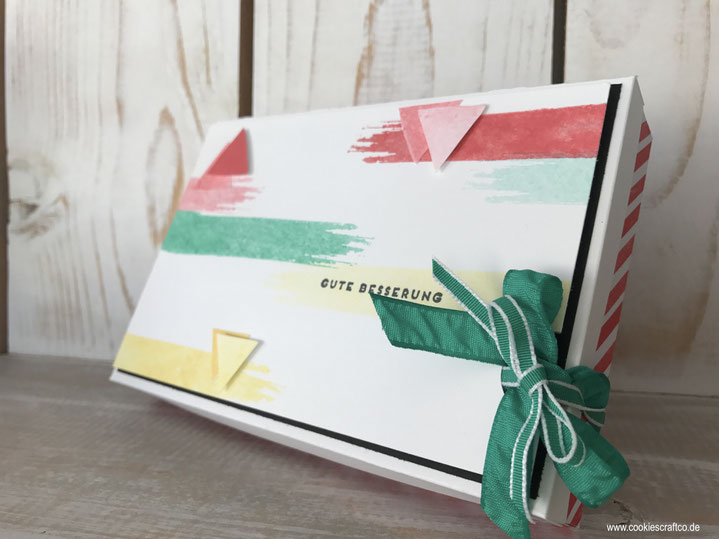 Wenn ihr wissen wollt wie ich die Verpackung gebastelt habe und welche Produkte Verwendung gefunden haben, dann schaut bei meinem Facebook Live Video am Samstag, 11.02. um 18 Uhr vorbei -HIER-.
If you want to know how I made the box and which products I used, then look at my Facebook Live video on Saturday, 11.02. at 6 pm -HERE-. 
Genießt den Tag und viele liebe Grüße
Martha