---
Welcome to our International Blog Hop. You may just be starting the blog hop here at my blog - Martha Groeger, Germany - or may have come from the person previous to me in the list. If you get off track at any time, the full lineup below will help you move along from blog to blog so you see all the projects.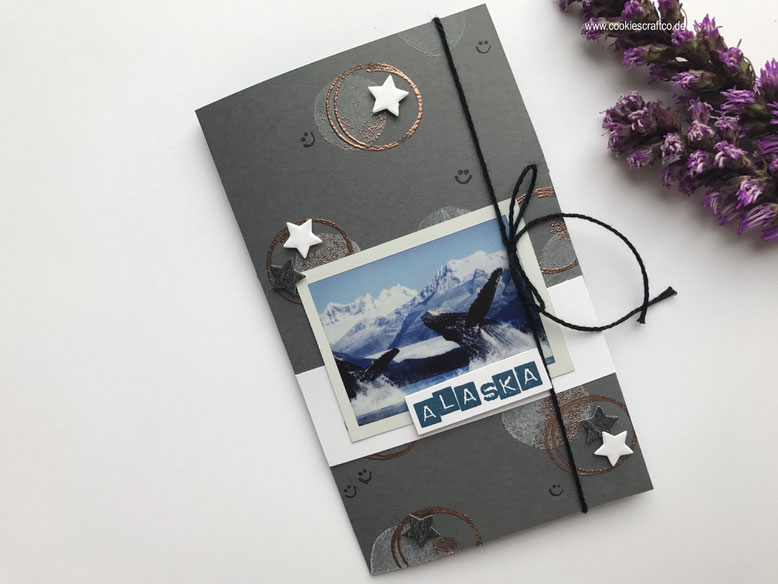 I´m part of Kylie´s training group - Aim for Alaska. I love to get a lot of support for my business and to learn from high achievers Stampin' Up! demonstrators from all around the world.  
The theme for this hop is "Alaska". I decided to create something like an organizer for tickets, photos or other pieces of paper you like to remember after your vacation. You can collect your memories in two pockets. I hope you like my interpretation of "Alaska" :)
Thanks for stopping by, there are so many amazing ideas and inspiration you don't want to miss. Remember that currently you are at my blog - Cookies, Craft & Co -, so check the blog hop line up list to see who is next in the list. Thanks to Kylie for hosting this! Click on each individual blog below to visit my teammates!
Lovely,
Martha