---
Süße Monster die Herzen fliegen lassen - und das ganze in einem zarten Kirschblütenton. Ach, da geht doch das Frühlingsherz auf. So wandert diese Karte direkt zum Global Design Project :)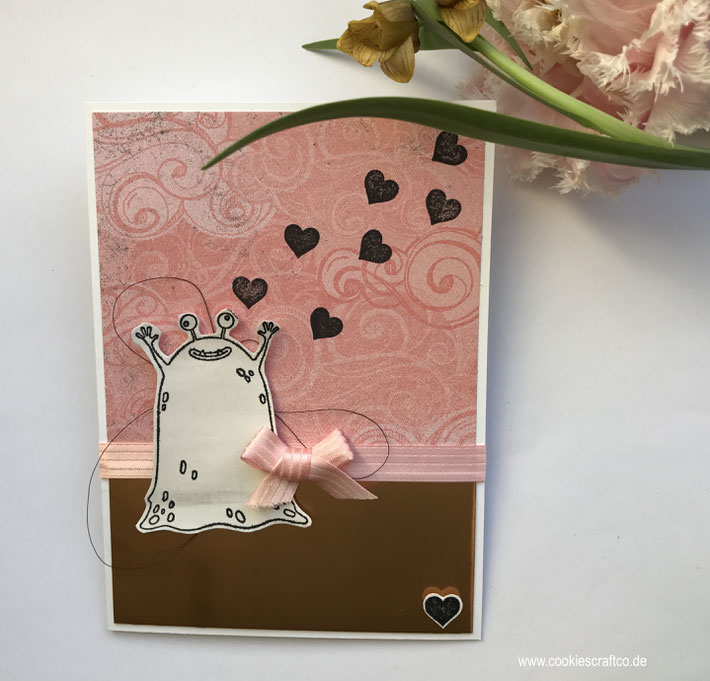 Sweet monsters and flying hearts - and everything in a delicate blushing bride. Perfect for spring :) and to link to the Global Design Project.
Das Global Design Project-Team gestaltet jede Woche Karten, Verpackungen etc. zu einem bestimmten Thema wie Farbkombination oder Sketch. Gerne könnt ihr -HIER- einfach mal schauen. 
Every week, the Global Design Project team creates cards, boxes, etc. on a specific theme such as a color combination or a sketch. Have a look -HERE-. 
Genießt den Tag und viele liebe Grüße
Martha