---
Marineblau und Gold - Ich sage nur "Meins". Ich habe diese Kombination schon immer gemocht und diese auch in meinen Team-Swaps for OnStage umgesetzt. Aber dazu die Woche mehr. Die Idee passte auch perfekt zum Thema vom Global Design Project, so dass diese Karte entstanden ist.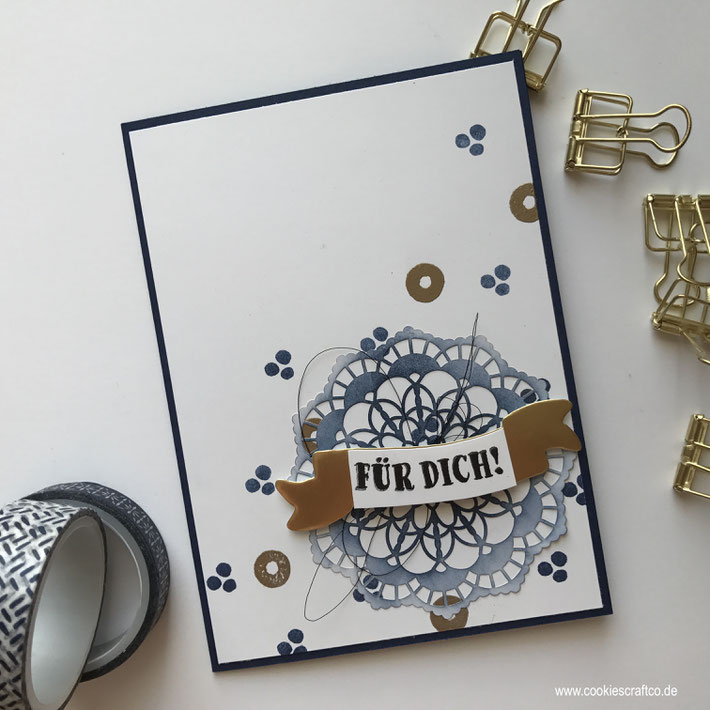 Navy blue and gold - it is my favorite combination. And it is my combination for my team swaps on OnStage. You can read more about it this week. The idea also fit perfectly into the theme of the Global Design Project.
Das Global Design Project-Team gestaltet jede Woche Karten, Verpackungen etc. zu einem bestimmten Thema wie Farbkombination oder Sketch. Gerne könnt ihr -HIER- einfach mal schauen. 
Every week, the Global Design Project team creates cards, boxes, etc. on a specific theme such as a color combination or a sketch. Have a look -HERE-. 
Genießt den Tag und viele liebe Grüße
Martha