---
Ach, jetzt habe ich schon zwei Global Design Project Themen verpasst und freue mich wieder heute einen Beitrag zu diesem tollen Thema zu haben. Es ist eine Ehre eine Karte von Shawn de Oliveira als Vorlage für meine Karte zu nutzen.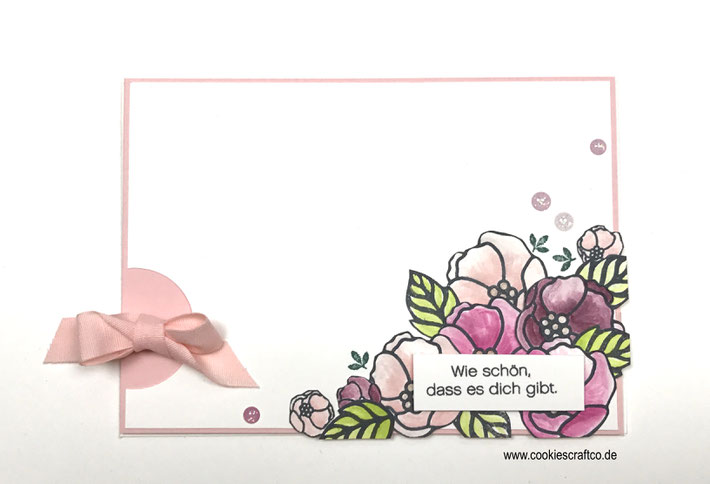 I missed the last two Global Design Project themes and I am so happy to be part again. And this theme is amazing to case the wonderful Shawn de Oliveira. 
Das Global Design Project-Team gestaltet jede Woche Karten, Verpackungen etc. zu einem bestimmten Thema wie Farbkombination oder Sketch. Gerne könnt ihr -HIER- einfach mal schauen. 
Every week, the Global Design Project team creates cards, boxes, etc. on a specific theme such as a color combination or a sketch. Have a look -HERE-.  
Die Blüten habe ich koloriert und dann einzeln ausgeschnitten. Zwar ist es aufwendig, aber ich finde es hat sich gelohnt, oder? 
The flowers are watercolored and I did a little bit of fuzzy cutting :D But I love the result and I would do it again for such a lovely card.
Genießt den Tag und viele liebe Grüße
Martha