---
We are a group of creative girls from around the world, who have come together to inspire you to create kindness through cardmaking and papercrafts.
Our debut Blog Hop is today. Get to know the Design Team Member and check out their amazing projects. We would be truly grateful if you would be so kind to comment our projects. Thank you very much. You are starting here with me, Martha Groeger by Cookies, Craft & Co, or you come from a amazing girl of the Design Team. 
Our first theme are the favorite products of the new catalogue. And I think you have seen a lot of projects the last days. But I hope you enjoy our favorites. I love the Pick a Pattern Designer Series Paper and the Clear Faceted Gems. That`s the reason why I choose this products to show you a special card. And I know that we all love our papers but you can work with it. Chop it - knead it - crack it and you will find new dimensions and options.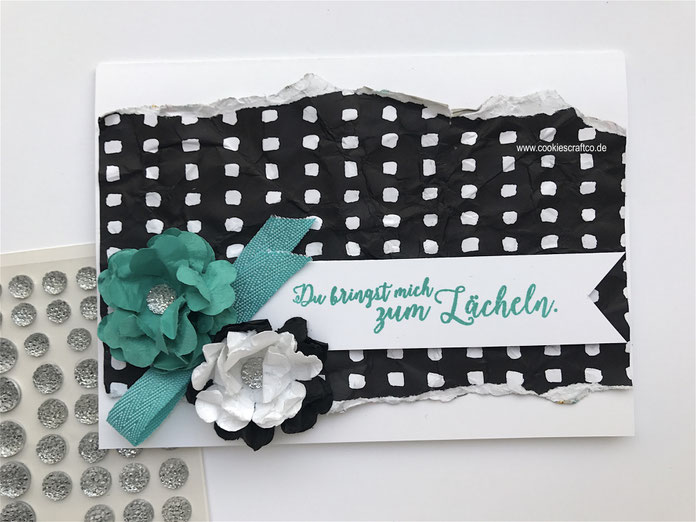 I hope you enjoy my "crumple" card. And you find a lot of inspirations on the blog hop. Please be sure to hop over to the next projects.