---
"Du bist einfach wunderbar" - wer freut sich nicht über so eine tolle Karte? Und seit letzter Woche habe ich wieder Olivgrün für mich entdeckt. Wenn es doch im Regal liegt und man es nur rausholen müsste. Aber aus den Augen aus dem Sinn.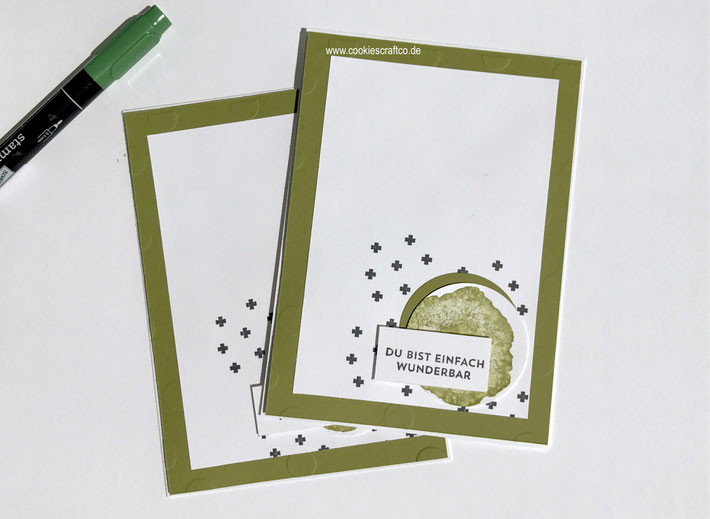 "You're just wonderful" - Who would be not happy about such a great card? And since last week I've found Old Olive in all of my papers :) Now I like to use it more and more. 
Das Global Design Project-Team gestaltet jede Woche Karten, Verpackungen etc. zu einem bestimmten Thema wie Farbkombination oder Sketch. Gerne könnt ihr -HIER- einfach mal schauen. 
Every week, the Global Design Project team creates cards, boxes, etc. on a specific theme such as a color combination or a sketch. Have a look -HERE-.  
Ich hoffe euch gefällt meine Idee zu dem Sketch. Ich finde ihn so universell, dass ihr diesen für so viele Anlässe nutzen könnt.
I hope you like my idea for the sketch. It is so amazing and you can use it for so many cases.
Genießt den Tag und viele liebe Grüße
Martha