---
Puh, da musste ich diesmal aber lange suchen, um ein passendes Stempelset zu finden. Denn das Thema ist diesmal eine kleine Herausforderung für mich gewesen. "Wheels" -  so das Thema beim Global Design Project. Ich habe kein Motorräder, keine Autos, nichts.... Und dann ist mir zum Glück noch das holländische Fahrrad eingefallen.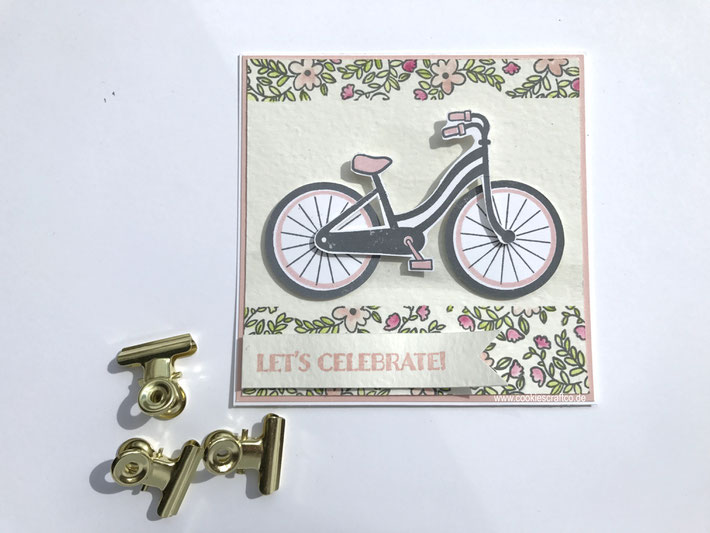 The theme was not easy for me and I had to search for a long time to find a stamp set :) I have no motorcycles or cars or other stamp sets which fit. But I remembered the bicycle stamp set. 
Das Global Design Project-Team gestaltet jede Woche Karten, Verpackungen etc. zu einem bestimmten Thema wie Farbkombination oder Sketch. Gerne könnt ihr -HIER- einfach mal schauen. 
Every week, the Global Design Project team creates cards, boxes, etc. on a specific theme such as a color combination or a sketch. Have a look -HERE-.  
Ich hoffe euch gefällt meine Idee zu dem Thema "Wheels" und ihr könnt die Inspiration für eine eurer Ideen nutzen.  
I hope you like my idea for the theme "wheels" and you can use it for your own inspiration. 
Genießt den Tag und viele liebe Grüße
Martha