---
Welcome on my blog. Sara Levin has asked me to join the Stamping Sunday Blog Hop, and of course I'm delighted to be asked! So thanks for stopping by my blog today. Make sure to hop all the way through the hop so you can find lots of inspiring projects using the Mini Pizza Boxes. It is no secret that I'm in LOVE with this stuff, so I was happy to hear that this is what we are featuring on the hop today!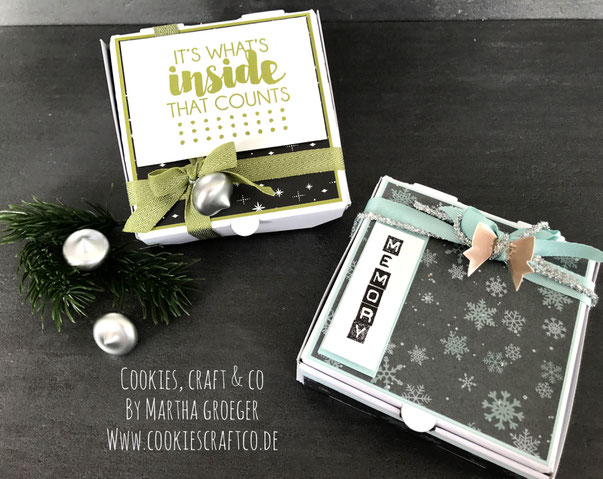 I love this upcoming season with the first cold temperatures and all the beautiful colors. And I love to use the boxes for different kinds of packaging :) Today my projects are simple but you need a little bit of time. But it is worth to get projects with a WOW :)
The first box is one with a memory game. I used the DSP for the game and cardstock in three different colors. A perfect gift for adults and children.
The second box is a christmas calendar for the christmas weekends. So not a daily one but a weekly one. The tags are in the box in the box :) And you can change the tags easily.
Do you love the boxes, too? There are so many gorgeous and fun ways to use it.
Make sure to follow the blog hop all the way around! Thanks to the Stamping Sunday crew for inviting me along!
Thank you for visiting my blog. Have a nice day.
Lovely greetings,
Martha