---
Herzlich Willkommen zu unserem Blog Hop "Enjoy the little things in life". Hier haben sich wundervolle und kreative Stampin' Up! Demonstratorinnen aus der ganzen Welt zusammen getan, um euch einmal im Monat die Liebe zum Basteln zu zeigen. Dabei zeigen wir euch nicht nur die Projekte, sondern auch noch jeweils ein Video dazu. Vielleicht beginnt ihr den Blog Hop hier auf meinem Blog, Martha Gröger mit Cookies, Craft & Co., oder ihr kommt von einer der Mädels die vor mir auf der Liste steht. Die vollständige Liste findet ihr am Ende des Beitrags.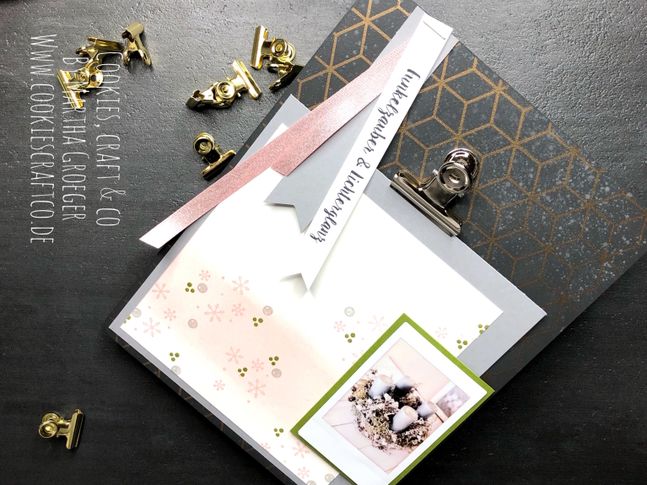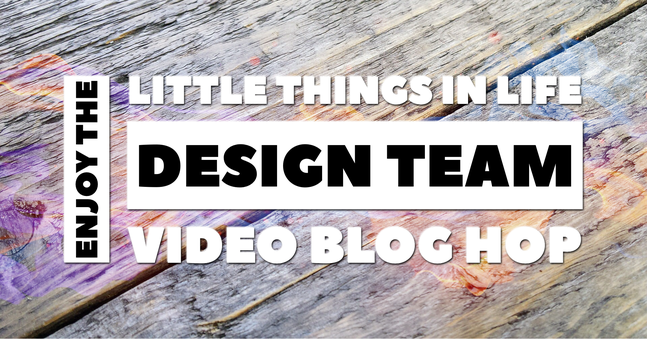 Thank you for joining us for our "Enjoy the little things in life - Design Team Video Blog Hop". We are going to be giving you inspiration once a month that will help you to be more creative and give you some great ideas and tips including videos. We have an incredibly amazing team from around the world that are part of this hop once a month.
Für unseren Blog Hop haben wir uns das Thema "Layout", denn gerade jetzt gibt es viele Bilder die in Szene gesetzt werden können. Denn jetzt kommt die Familie zusammen und man dekoriert sein Heim besonders schön. Bei mir ist es der Adventskranz geworden, den ich vor paar Tagen selbst zusammen gesetzt habe. Das hat echt viel Spaß gemacht. Und daher muss das Foto auch unbedingt auf ein Layout. Ihr habt sicherlich auch schöne Fotos die ihr verwenden könnt :)
For our blog hop, we chose the theme "Layout" a perfect theme for your pictures. Now you are decorating your house and meet your family and friends. I created my christmas decoration for the layout. I`m sure you have a lot of pictures you can use for your layout :)  
Ihr benötigt nur etwas Farbkarton, Geschenkband und Stempel zur Dekoration. Einfach, oder? 
You need only a few things like cardstock, ribbon and two stamp sets for the decoration. Easy, isn't it?
Ich hoffe, dass euch mein Projekt gefallen hat und ihr euch schon auf den kommenden Monat und den nächsten Video Blog Hop freut. Aber ihr müsst vorher auf jeden Fall bei den anderen Mädels vorbeischauen. Sie haben so tolle Projekte für euch vorbereitet. Natürlich freuen wir uns alle über eure Kommentare :)
I hope you love my project and you are looking forward next month for the next video blog hop. But you need to have a look on the other girls project. They have prepared great projects for you. Of course we are all happy if you leave comments :)
Thank you so much for visiting my blog and have a nice day.
Genießt den Tag und liebe Grüße
Martha