---
Welcome on my blog. Sara Levin has asked me to join the Stamping Sunday Blog Hop, and of course I'm delighted to be asked! So thanks for stopping by my blog today. Make sure to hop all the way through the hop so you can find lots of inspiring projects using the "SAB Favorites". And it is not easy to use your favorite because I have a lot of favorites. Yes, I am Stampin' Up! addicted :D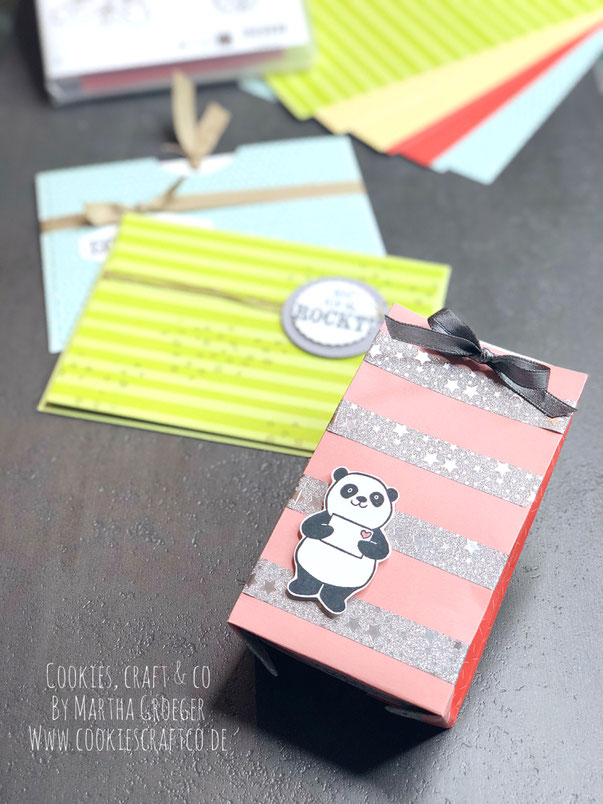 TUTTI-FRUTTI CARDS & ENVELOPES (147242) are my favorites in the SAB catalog. 16 cards and envelops 4 each in 4 designs and ready to write letters. Of course you can use them like they are. Put some stamps on it, write a nice letter and so on. But my customers ask why this set is my favorite. And I show them all the possibilities. Like here today :) 
Here we go with the set. So you can see the cards and envelops. The colors are bright and fresh. Perfect for spring in Europe and of course for a lot of funny and happy occasions.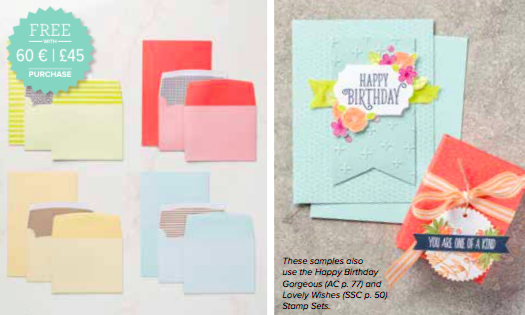 My first two projects are cards. I mean of course because this set is based on cards and envelops :) But I changed the envelops and cards a little bit. For the first one I switched the envelope trap to the other side and fixed it there. A card base decorates the other side of the envelope. A little bit of ribbon and the stamps by PIC CELEBRATIONS made a beautiful card or voucher for your next gift.
The second card... Glue the envelope with the card and you have a perfect voucher cards. I love these sweet and easy ideas. But in the end you have a "Wow"-effect. So very easy and I used the Pic Celebratons stamp set, too. The reason to chose the same stamp set is to show you, mostly the crafting newbies, that you need not the whole bunch of all products in the beginning. So chose your favorites including the SAB products and you can create such amazing projects :)
Coming up to my second project, or is it the third... Hmmm, I think you love to be inspired and here we go for the next one. Envelopes can be used for bags, too. Close the envelope and decorate it with washi tape. Some cutting and some scoring and you have an amazing bag. So easy :)
And I am honest... I need to use the Panda. The little one is soooooo cute. To the moon and back. The ribbon is cute, too, and also a SAB products, but not that way like the Panda :)
Back to my envelopes and cards, because they are my favorites today. Keep them in mind if you can chose your next free SAB items. 
How you can see the SAB is the best time for orders or joining our teams. And Stampin' Up! is special because we have fun over the whole world. Crafting together and to share what we love. 
Thank you for visiting my blog. Have a nice day.
Lovely greetings,
Martha