---
Welcome to my blog - Cookies, Craft & Co. My name is Martha and I am a demonstrator in Germany and totally honored to be part of this blog hop. It is amazing that Kylie asked me if her team can case a project of mine. You can imagine how much I feel honored and how happy I am :)
After the great happiness I need to choose the "right" project. Not that easy :) But I think I did a great job and took a winter card. Very clean and simple. And I cased the sketch with new products. So much fun. Everyone should case the own projects :) Now I show you the winter card.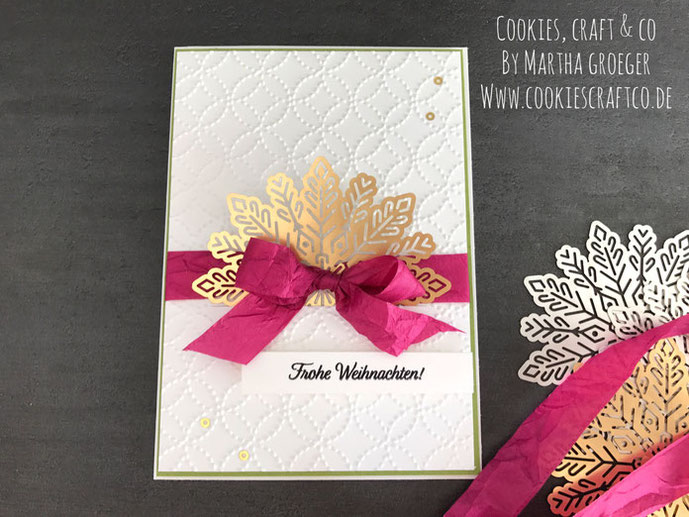 And now... drumrolls... the cased card. I used a lot of dots and products from the Gentleman suite. You need definitely the ribbon and buttons. They fit perfect to all male cards and projects. 
Because I love to be a demonstrator and to have the brand new products in my hands so early, I used a very new stamp set. It´s totally mine and you will love it, too. I´m sure :)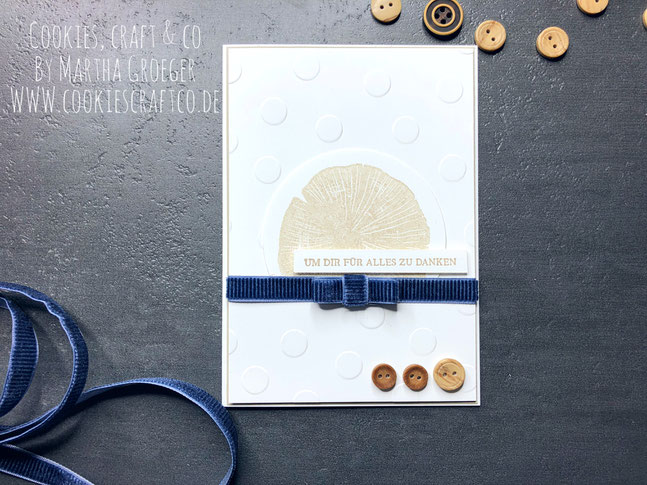 Like the statement on the card, I want to thank you all. Each of you is amazing and I hope you had a lot of fun to case my projects. So, THANK YOU and a lot of hugs!!!!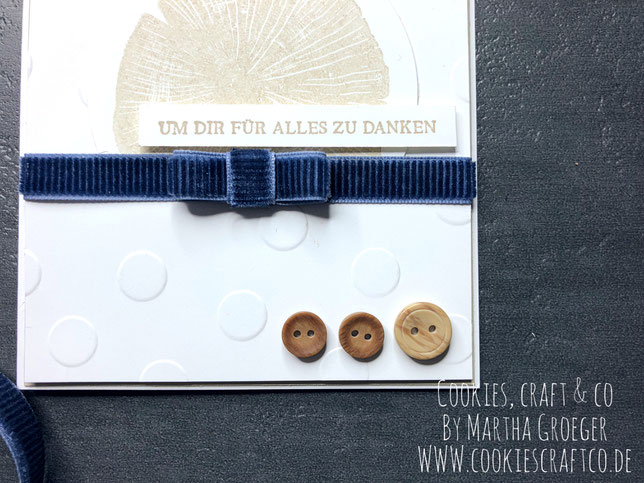 Now I'm curious what all the talented women have made. Please follow all the links and feel free to give a comment on the projects. 
Genießt den Tag und viele liebe Grüße
Martha