---
Gute Besserung müssen wir doch ab und an sagen und warum nicht mit einer schönen Karte die man selbst gemacht hat?!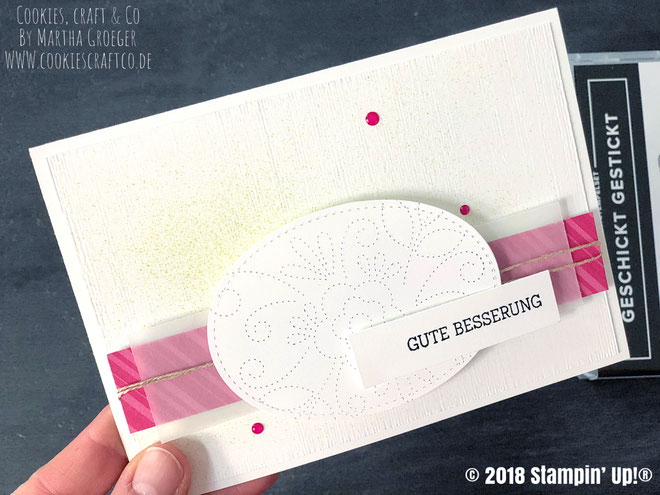 "Get well soon" with a DIY card is the best way to cheer someone up, isn´t it? :)
Das Global Design Project-Team gestaltet jede Woche Karten, Verpackungen etc. zu einem bestimmten Thema wie Farbkombination oder Sketch. Gerne könnt ihr -HIER- einfach mal schauen. 
Every week, the Global Design Project team creates cards, boxes, etc. on a specific theme such as a color combination or a sketch. Have a look -HERE-.  
Genießt den Tag und viele liebe Grüße
Enjoy your day, Greetings
Martha