---
Welcome to our Maui Achievers Blog Hop in November. We like to share our inspirations around the world and I hope you enjoy all the ideas. We are a group of Stampin' Up! Demonstrators from around the world that have achieved the Stampin' Up! bonus of the Maui trip. We want to celebrate this achievement by organising a monthly hop which helps us to continue to inspire you creatively.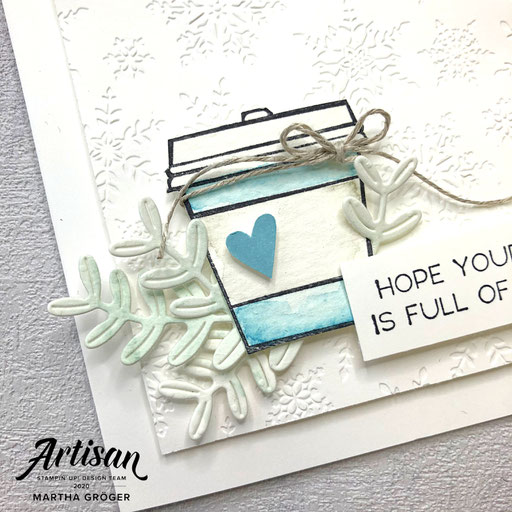 You may be starting here or have come from someone else's blog - either way there is a list at the end of this post to help you move around all the different blogs and get many amazing ideas. We all have our country listed - so if you are looking for a demonstrator these are top demonstrators in their country and would love to look after you with your Stampin' Up! shopping or if you would like to join our Stampin' Up! teams.
I used the little cute cups for my card today. Adding some color on it, embossing the background, a little bit of twine and here we are. My cards are mostly clean and simple. 
Do you live in Germany and do you like to order products? Feel free to use my Online Shop.
And of course here we go with all the other amazing demonstrators and ideas.